07. 09. 2020 | 17:51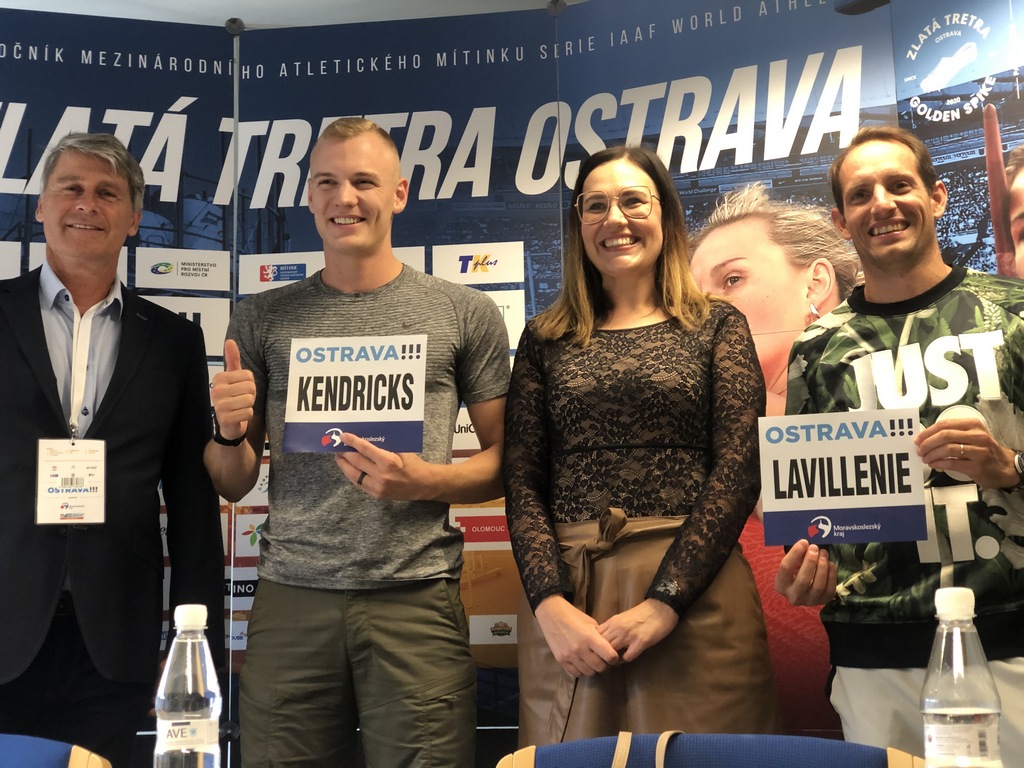 To have the pole vaulters Sam Kendricks and Renaud Lavillenie at the meeting is a dream of the organizers of the biggest events in the world. In Ostrava, spectators will see them both on Tuesday. It will for sure be one of the tops of the Golden Spike. And moreover, Sam Kendricks celebrates his 28th birthday today.
SAM KENDRICKS
On celebrating his 28th birthday today (7 September) and the birthday cake from organisers
It is a special gift from Ostrava – soap made as a coal – Stay clean. It is cute. I can't eat this cake alone, you can swim in it, it's full of chocolate and berries. No time to celebrate. I celebrate where I am, everywhere is your home when you travel.
On coming to Ostrava for the third time again
The meeting is cool. In 2017, they brought me in for my first time with Pawel Wojciechowski competing, and then the Continental Cup 2018. I am impressed with this season and feel a great shape. I am happy that Ostrava has brought us here. Now I am in the old guys club – because of my birthday.
On the season
I cannot remember a year with empty calendar like this season. I have got to compete. I am best fit as I can be right now.
On his 6m jump. Fans have never seen 6m in Ostrava
I tried 3x 6m in Ostrava. So maybe the seventh time, or maybe the ninth time... We have a group of good guys here. Coming as a MR holder, but I have got to play the win first and then we can think about the height. I started my career in the shade of the WR holder and now I am there again. But you do not have to call me the World´s best looser (smile).
On jumping 6m
It is a gift. It is special. Armando Duplantis knows it well. It´s a big thing to jump high. But you cannot go to every meet to just jump the height because it is really a big high. Armando was just trying to win and I was just following.
On the travelling during this health situation in the world
I would call it the unity through struggle. It has never been easy. The whole life is so difficult. It is an extra point coming to the meets. Even transport is tough – with the poles on the European circuits. It is fun and adventure - little risky sometimes.
RENAUD LAVILLENIE
On his shape
It is a strange season so I made the decision to not to train too much and keep my body off injury to be ready for the next year. I am able to go over 5.80 – 5.90. Yesterday, it was not easy and I had to fight a lot. Happy to be back in Ostrava a to try the best and jump as high as I can.
On the pole vault men high level nowadays
We have good times in our event. There are many new talents in the pole vault, a new generation. The pole vault competition is always amazing and I would be happy for e new SB.
[ ...back ]